Replacing locks and lock cylinders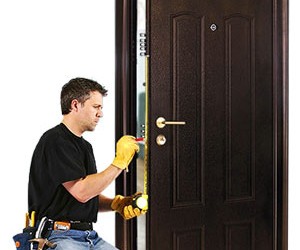 There are a lot of things that can go wrong with a door lock in Vilnius: the lock can cease up, the key can break off in the lock, the handle can become loose, the frame / door jamb can become damaged or the strike plate becomes unaligned with the latch.
We repair all types  of cylindrical and tubular locks; and all install door handles of types of brands, styles and features in Vilnius
We can take care of all these issues and more. Whatever the nature of the lock repair job, it's often better to let a professional fix the problem, as a badly installed or repaired lock can lead to security issues in the future.
All problems will be solved
1)We change door locks in Vilnius
2)We are changing door handles in Vilnius
3)We are changing all types of cylinders in Vilnius
Please call us and our professional Locksmith in Vilnius will help you immediately
Locksmith service in Vilnius 24/7.
+37061888811